Centermass has assisted many companies with their social media marketing services Tampa Bay. A successful social media marketing program hinges on content that is interesting and informative. It is also important to distribute this content on the appropriate platform(s). For instance, though Facebook's reach is undeniable, based on your type of business and your goals it may be more effective to focus on other social websites. As a partner, Centermass works with you and conducts other research to understand your business and what social media and networking platform(s) are the best fit. Our social media marketing and management services, also include everything from setting up accounts to content and campaign creation to managing user comments. Of course, tracking and reporting are an integral part of any social media management program.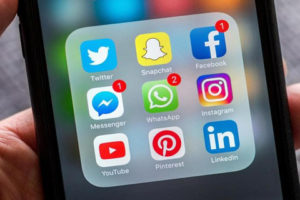 Since the 2000s, all things social (social networking, social media, social bookmarking) have exploded in the number of websites and users. Currently Facebook, Twitter, YouTube and Instagram rule the social realm, but there are countless other social websites available to internet users for communicating and sharing.
Social media marketing, also known as SMM, involves gaining attention, traffic and/or ultimately conversions through social websites. SMM is different from it's relatives SEO and PPC in that it is typically indirect. Social media marketing is not about presenting an offer or enticing an audience to buy. More often than not, it is about sharing, developing a community and fostering user engagement. It's more akin to branding, where the results aren't always immediate. Content to include written, images, and videos are essential to the success of any SMM strategy.
Ready to get social? Write or call today and let's work together to build your brand and online footprint through social media marketing. 727.612.7438
Let's Make Something Awesome, Together.
Tell Us About Your Project.