Search engine optimization, or SEO for short, a term that is omnipresent in the world of digital marketing. But what exactly is SEO? Simply put, it is the on page and off page activities designed to lift a website in the search engine rankings. More importantly, good SEO and SEO services should deliver more conversions for a given website, whether those conversions are defined as purchases, brick and mortar visits, phone calls or form completions.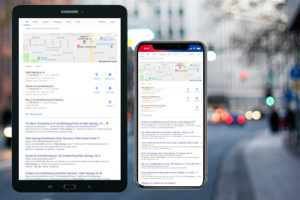 Search engine optimization is real, it's not voodoo. It's a combination of research, strategy, experience, implementation and tracking. Results do not occur overnight, and it's important to note that SEO can drastically change with uncontrollable, unpredictable updates to the algorithms of the search engines themselves. For this reason, it's difficult to make guarantees of dominance on all fronts. However, sustained, quality SEO efforts over time will create positive, measurable results.
Centermass has more than a decade of hands-on SEO experience and has been offering SEO services St Petersburg, Clearwater and Tampa over the same period of time. We have elevated website visits and conversions for businesses in some very challenging, crowded markets. Our approach starts with learning about your business to include your market and competitors. From this research, potential niches are discovered and updates to the website are made in effort to make it better…wait for it…optimized. Links to your website are an important factor related to it's search engine ranking, so we set out in search of quality websites to secure quality links. After the initial optimization is complete, tracking is done and tweaks are made to continue to push site visibility and conversions upward.
Whether you have had bad luck with SEO consultants, tried SEO yourself but were unable to achieve the desired results or have a new website without any search engine optimization efforts to date, we can help move the needle. For quality SEO services St Petersburg or a neighboring area, write or call today and let's work together to build your business visibility and online conversions through search engine optimization: 727.612.7438
Let's Make Something Awesome, Together.
Tell Us About Your Project.