Pay-per-click, or PPC, is an online marketing strategy that involves bidding for placement in a search engine or other platform. Two of the most popular pay per click platforms are Google Adwords and Yahoo/Bing Ads. Facebook also offers a pay-per-click program.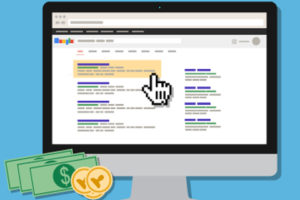 For businesses in competitive markets or in cluttered regional areas, our pay-per-click management services Tampa Bay can augment SEO and other online marketing efforts and help a given business become more visible in the search engine result pages (SERPS). PPC can be pricey, but if managed properly and regularly it can also drive quality traffic and conversions to a website and provide solid, if not excellent, ROI. Pay-per-click is highly scalable and can be tracked, which means as your business and marketing budget grows you can create more avenues to bring traffic to your website. You can also invest in terms and ads that are working and instantly cut those that are not. The ultimate goal in any PPC campaign is conversions, and in Google Adwords, Yahoo/Bing Ads and Facebook, conversion tracking/reporting is a login away.
Centermass Strategies has several years of direct, hands-on pay-per-click management experience. With our pay per click management services Tampa Bay, we have helped companies increase their online presence with well-constructed, creative strategies and developed campaigns that increase traffic and conversions.
With pay-per-click, a certain level of SEO must be done in order for it to be successful. SEO is the foundation upon which a PPC program is built. For these reasons, if a website has not been properly optimized, it's where we start. During this process, we work with you to uncover potential niches that will drive the campaign and make keyword choices. Additional research using online tools is done to verify opportunities.  Pay-per-click platforms are selected based on fit, budgets are set, and campaigns are built. After the initial set up is complete, we analyze the results carefully and make adjustments in order to maximize ROI.
Write or call today to learn more about our pay-per-click management services in St Petersburg and neighboring areas and how it can assist your company reach its goals: 727.612.7438
Let's Make Something Awesome, Together.
Tell Us About Your Project.