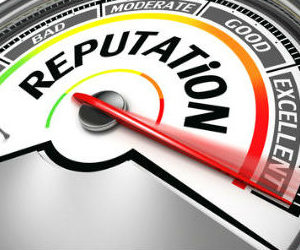 Online reputation management services Tampa Bay, or ORM, is the practice of managing and protecting a business's reputation on the web. Forums, comments and social media provide users an effective way to give both positive and negative feedback on brands, products and services. These tools essentially act as word-of-mouth, and often times can greatly influence a reader's choice to buy or not buy.
Effective online reputation management involves monitoring the perception of a company's brand, products and services and countering negative feedback. Sometimes, it also means owning legitimate issues, fixing them, and making it known to the consumer and the public.
Centermass has hands-on experience building and maintaining a respected online reputation. Whether you have one in need of repair or none at all, we'll work with you to understand what the word on the web is, and create a plan to improve it.
Write or call today and let's get started carving out an effective online reputation management program that will preserve and assist in growing your bottom line. 727.612.7438
Let's Make Something Awesome, Together.
Tell Us About Your Project.