The foundation of any marketing program is the brand. A brand can be defined as the image of the business, product or service in the eyes of the market. Uniqueness and consistency go along way in creating differentiation, building a loyal customer base and ultimately creating a strong brand.
Tangible elements that make up a brand include:
Name
Logo
Tagline or catchphrase
Graphics
Shapes
Colors
Sounds
Scents
Tastes
Feel
Movements
Intangible elements include:
The experience the consumer has with the brand
The relationship consumers have with the brand.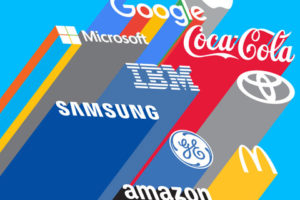 Promotional strategies that include tv, radio, billboards, online re-marketing and social media are all forms of branding because they are designed to build a "top of mind awareness." Conversely, direct response marketing often promotes an offer in effort to encourage the audience to buy or take some other immediate action.
A key component of any great brand is quality. Without it, you may build a popular brand but for all the wrong reasons. With this in mind, offline and online reputation management should be part of any branding strategy.
Centemass has successfully lead the rebuilding and building of brands from the ground up. We have also carved out niches and created brands that stand out in very crowded markets. Centermass has experience using tv, radio, billboards, social media and other methods to successfully build brands.
So, whether your building a new brand or looking to fine tune your existing one, Centermass stands ready and capable to assist with taking you company to the next level through brand management services and consulting. Write or call today learn more or to get started. 727.612.7438
Let's Make Something Awesome, Together.
Tell Us About Your Project.